This past weekend our team attended the Muskoka Boat and Cottage Show. We had the chance to speak to many people about their experiences of Solar Solutions and how they planned to live off-grid, as we know the hydro bills up in cottage country is getting ridiculous.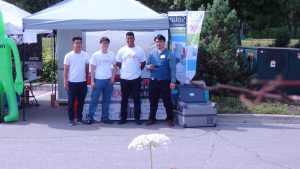 Check out the team that attended the show, don't we all look happy? From left to right (Johnathan, Michael, Marc, Ken)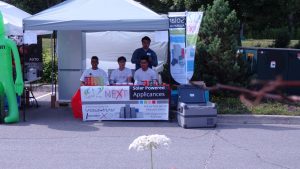 These guys were our neighbors for the passed 3 days over our show, Fast Forward Audio – Video. It was an enjoyable time talking to these guys and jamming out to their music beats.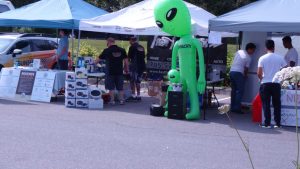 We also had the opportunity to check out the Ribfest that was just around the corner. We got ribs from two different vendors. I would advise to check out Silver Bullet, their pulled pork was the best in my opinion. We also got corn bread that was a little dry for my liking. It also included some beans that were quite tasty.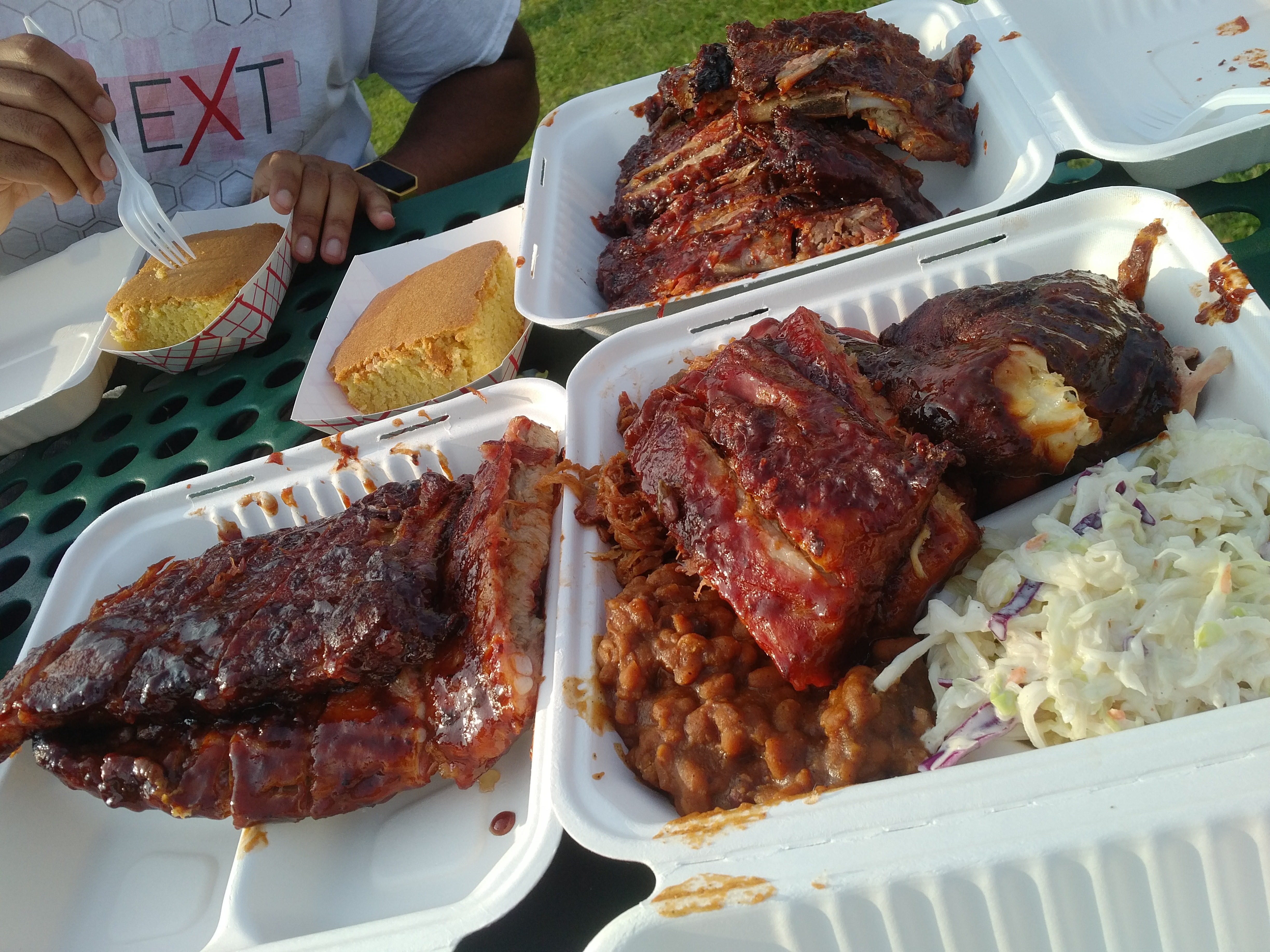 Looking forward to reconnect with all the people we spoke with and to see what they have planned in their future green-living.
Also check out our Youtube video. It was captured on a Drone! By our associate Ken.