Build up of condensation on the inside of windows has been an ongoing problem within residential houses. To alleviate this problem, C4P Inc. has provided an economic and effective short term solution to protect your home from the damaging effects of moisture build up.
As windows age, they lose their ability to retain indoor temperatures and block outside temperatures. During the winter months, when the outside temperature drops, water vapor from the moisture in the room hits the window and condenses back into water droplets. If not properly cared for, water droplets will accumulate on the window ledge creating an environment for mold to grow. This can result in a damaged window frame.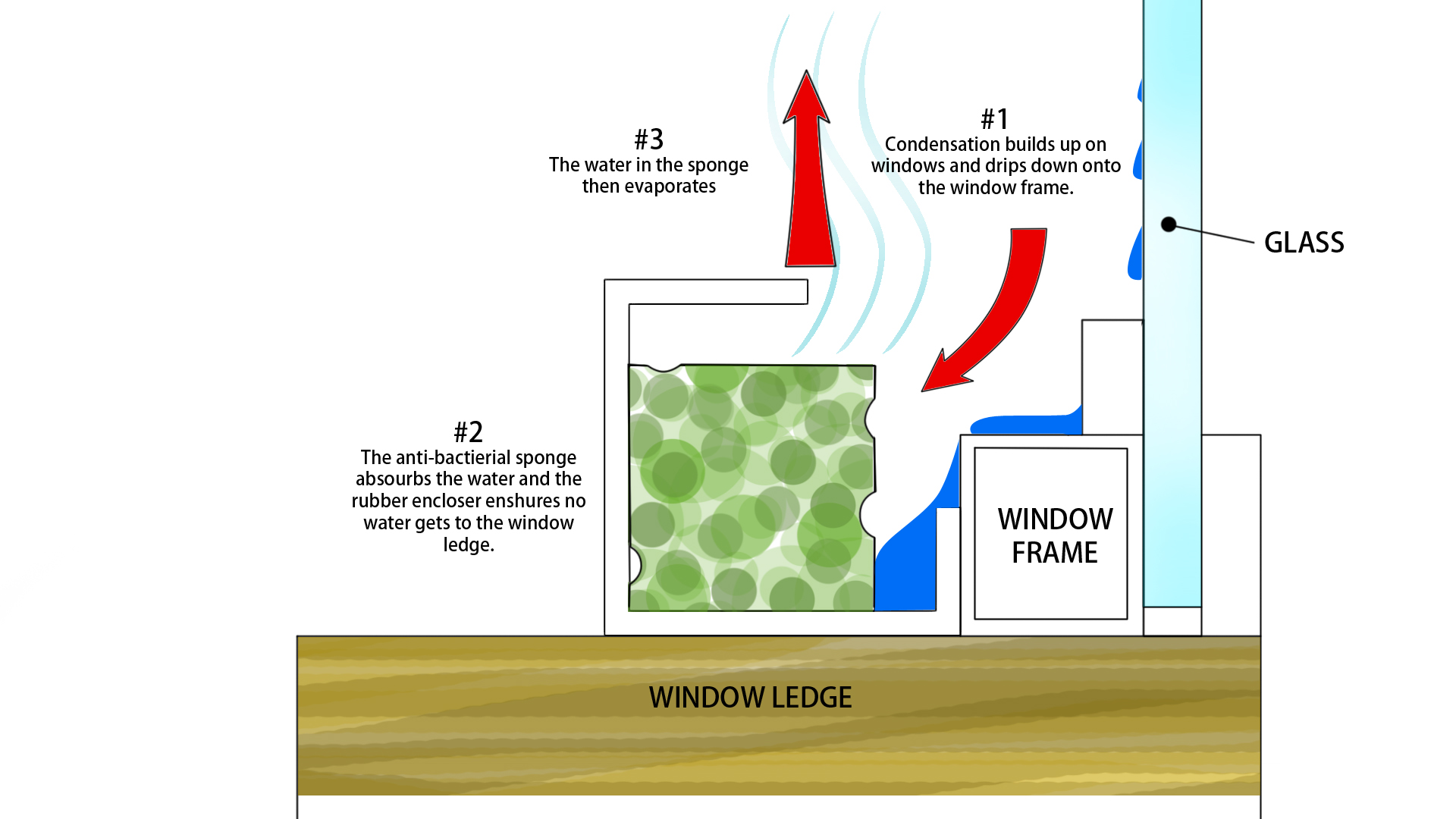 1 – Measure the required length of the area you wish to cover.
2 – Next, cut the desired length of coverage you desire.
3 – Remove the film on the back side to expose the adhesive and mount the adhesive face to the window frame making sure the sponge is visible from the top.
4 – If the sponge needs to be replaced, pull back the front lip from the top to expose the sponge and replace as desired. Make sure not to peel away the adhesive area in the process as it will not adhere with the same strength.